13.04.21:
Our season has finally begun and I am super happy to get back into tournament mode again! I arrived from a winterly Norway to a warm and welcoming South Africa last week, now getting ready for my debut on the Sunshine Ladies Tour.
The Sunshine Ladies Tour is a series of events with some good competition from tours like the LET and LET Access along with top talents from South Africa. I will be playing the next couple of tournaments before the final event on the Sunshine Tour which is a co-sanction with the Ladies European Tour, Investec South African Women's Open, the first LET event of the year starting May 13th.
Because of Covid-19 the first LET events were either postponed or cancelled, so I am grateful and glad that the Tour has been able to meet all the health requirements allowing us to compete again. These first tournaments in South Africa will hopefully be a good season start. I am very excited to see how my focused off-season work will pay off.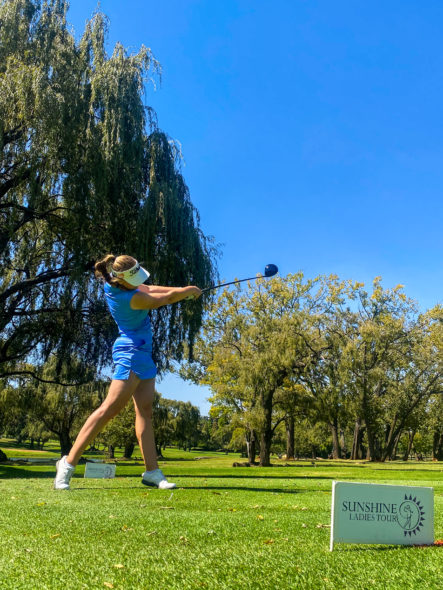 First Tournament:
Jabra Ladies Classic at Glendower Golf Club will begin tomorrow, 14th of April. The tournament consists of three rounds, one round per day, with a cut after two. I tee off at 7:50 local time, and you are more than welcome to follow along the live scoring:
https://sunshineladiestour.com/tournament-2/?tourn=L008&season=221S