Check out:
News
Final ROUND 76, 70, 69, 69 was the final scores of the four rounds. T9 in the final tournament of the season. […]
The team event was a lot of fun! We played three rounds on the same course as the previous tournament. It was […]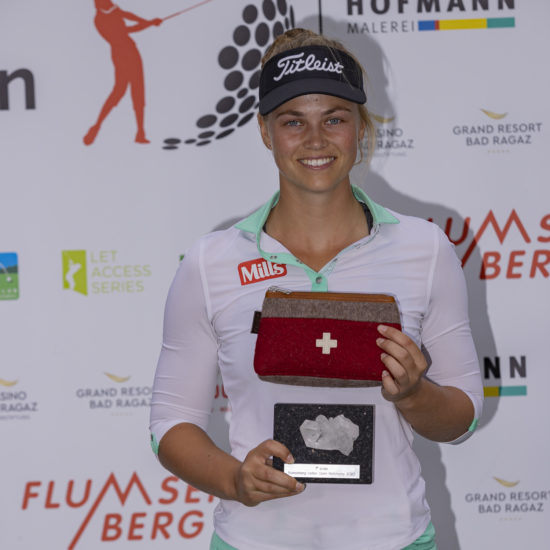 A NORWEGIAN WITH HIGH AMBITIONS
Welcome! My name is Maiken and I have really enjoyed my rookie year on the Ladies European Tour. With the category 8a I got to play eight out of the twelve LET tournaments this season in addition to a few on the LET Access and others.

I have been fortunate to experience my first professional win, at the Flumserberg Ladies Open at Golf Gams, Switzerland, and I was very happy to finish off the season with my first Top 10 placement on the LET securing a 9th place on the Andalucia Costa Del Sol Open De Espana.

I have learned a lot in 2020 and I think both the success and many challenges have made me a bit wiser. I will continue to work hard to improve both my game and abilities to adapt and perform.

Next year, because of COVID-19, all players on the LET will start off with the same category as they have had this season. I am looking forward to get started!