30.04.21: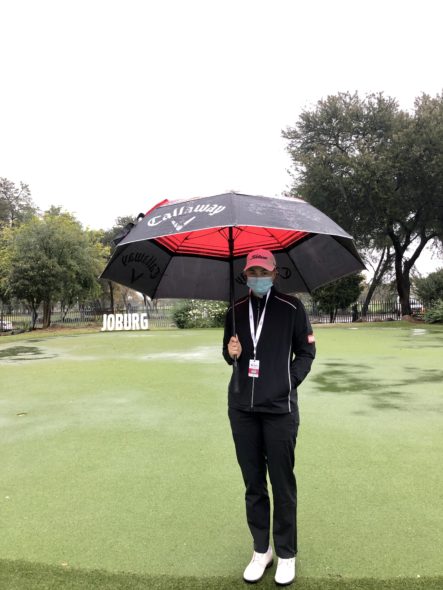 We are very happy about my third place finish in the Joburg Ladies Open this week! This is my second Top 10 placement in the three tournaments I have played on the Sunshine Ladies Tour this month.
I have been working on my game the last few days, and struggled both off the tee as well as into the greens. My putting has been the most consistent part of my game helping me with this week getting in on a decent score despite a few misses. With Knud on the bag every day is a good day, and we are learning and gaining experience every round.
With various weather, wind, sun, rain, I finished the tournament with the rounds 71, 74, 74 (+3). You can see the final scoreboard here.
I am now packing my bags and heading for Fancourt, George, SA, in the morning. The next Sunshine Ladies Tour event, Dimension Data Ladies Challenge, will be taking place May 6th–8th. The next Sunshine Ladies Tour event can be followed here.