11.08.21:
What an amazing experience it was to go to Sotogrande, Spain and play at La Reserve de Sotogrande! The course is beautiful and tough. With the wind and warm weather we had, it was important but hard to get sufficient fluids into my body. Also, keeping up the energy level and eat enough during the 6 hours long rounds in 40 degree Celsius was quite a task. It was however a good experience that will prepare me for similar situations later this season.
The tournament had the same set up as the last Aramco series event in London with all the professionals playing individually at the same time as the team event. I was on «Team Burnham» with Sarah Burnham as captain, Victoria Fricot and the amateur Mohammad. We had a good time, but did unfortunately not score our best as a team and ended at T26.
Individually, I came in T22 which, in this field, I would say is pretty good. I had an amazing first round of 68 (-4) and followed that with a 75 (+3), and a final round at 74 (+2). The three rounds in total +1.
My game is slowly getting better and better. It is inspiring to see the changes as the season progresses. We learn a lot at each event and also from the travels from place to place all over the place.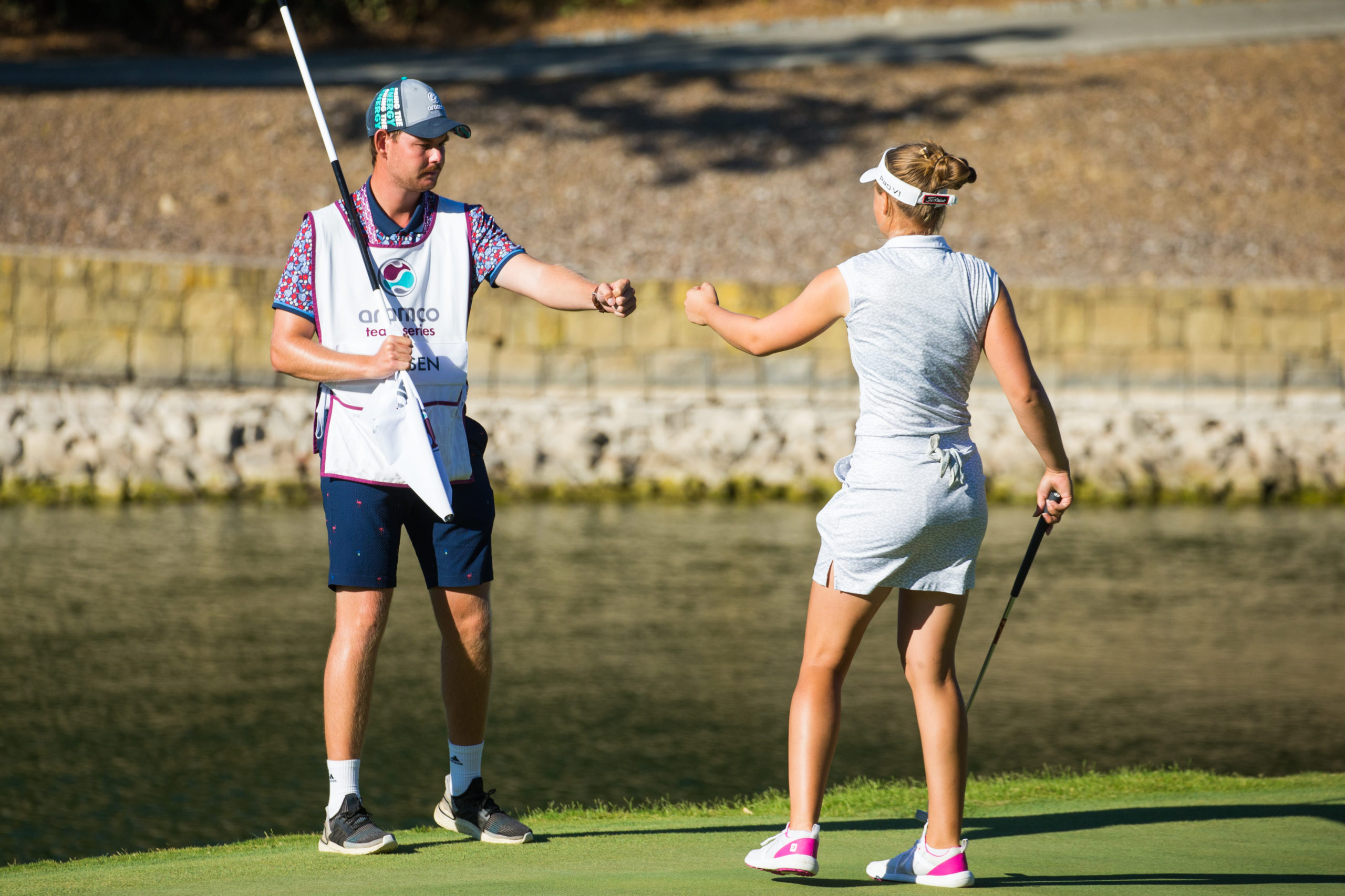 The next event will be a lot closer to home, in Sweden, where I will play on similiar courses to the ones we have in Norway. There will actually be two LET events there in a row, first in Skaftö GC followed by Kristianstad GC. I have played the first course we are going to before, and I am looking forward to come back and try to improve my score from last time.
Go to «Tournaments» to find more information about the events.