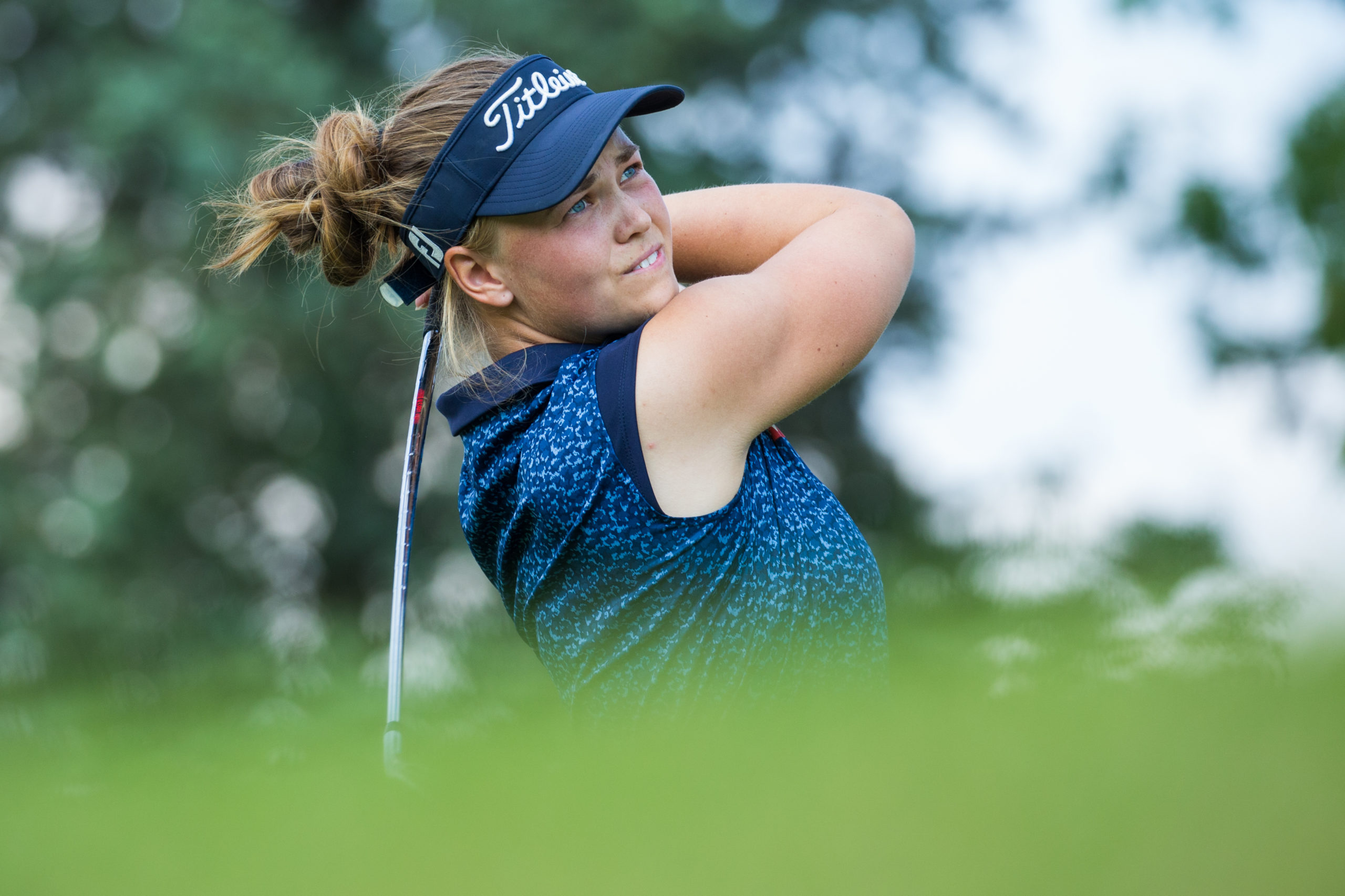 30.05.21:
Last round: My driver and I became best friends again, unfortunately a horrible lie in a bunker together with a few rookie mistakes the score became less than perfect. I hit probably the best shots I have hit all week today, but it was not enough. I finished the event on a 54th place, and that is ok. I have hit some really good and new shots this week, and I have found a good rhythm in my swing. Also, Knud and I have had a lot of fun!
As a way of keeping my head and thoughts from thinking ahead to the next hole, or even the next shot while playing on slow days, Knud and I have different topics we talk about throughout the round. An example of that is a fun fact about the tongue. It is the only muscle not attached in both ends.
29.05.21:
A new week and a new LET tournament in Italy! The course is beautiful and Knud and I have been able to stay at the course and practice here the last week. The tournament is a three round event 28th – 30th of May.
The course plays about 5800 meters and gives the player plenty of opportunities for birdie when the tee shot is placed in the fairway. In a field of 126 players the cut falls on the 60th professional (pluss ties).
The rounds 71 (-1) on Friday and 75 (+3) today secured the cut and I get to play the final round tomorrow Sunday. I tee off at 10:03 on the 10th hole. After the first two rounds I am placed 42nd, 2 over par for the tournament, with a good chance to play well tomorrow and climb the leaderboard.
My driver wanted to go anywhere but the fairway today, so we have to do better tomorrow. Pick a target and hit the crap out of the ball, is my plan. Follow the leaderboard on the LET app or on the link below:
https://ladieseuropeantour.com/reports-page/?tourn=1932&report=tmscores~season=2021~params=P*2ESC02~