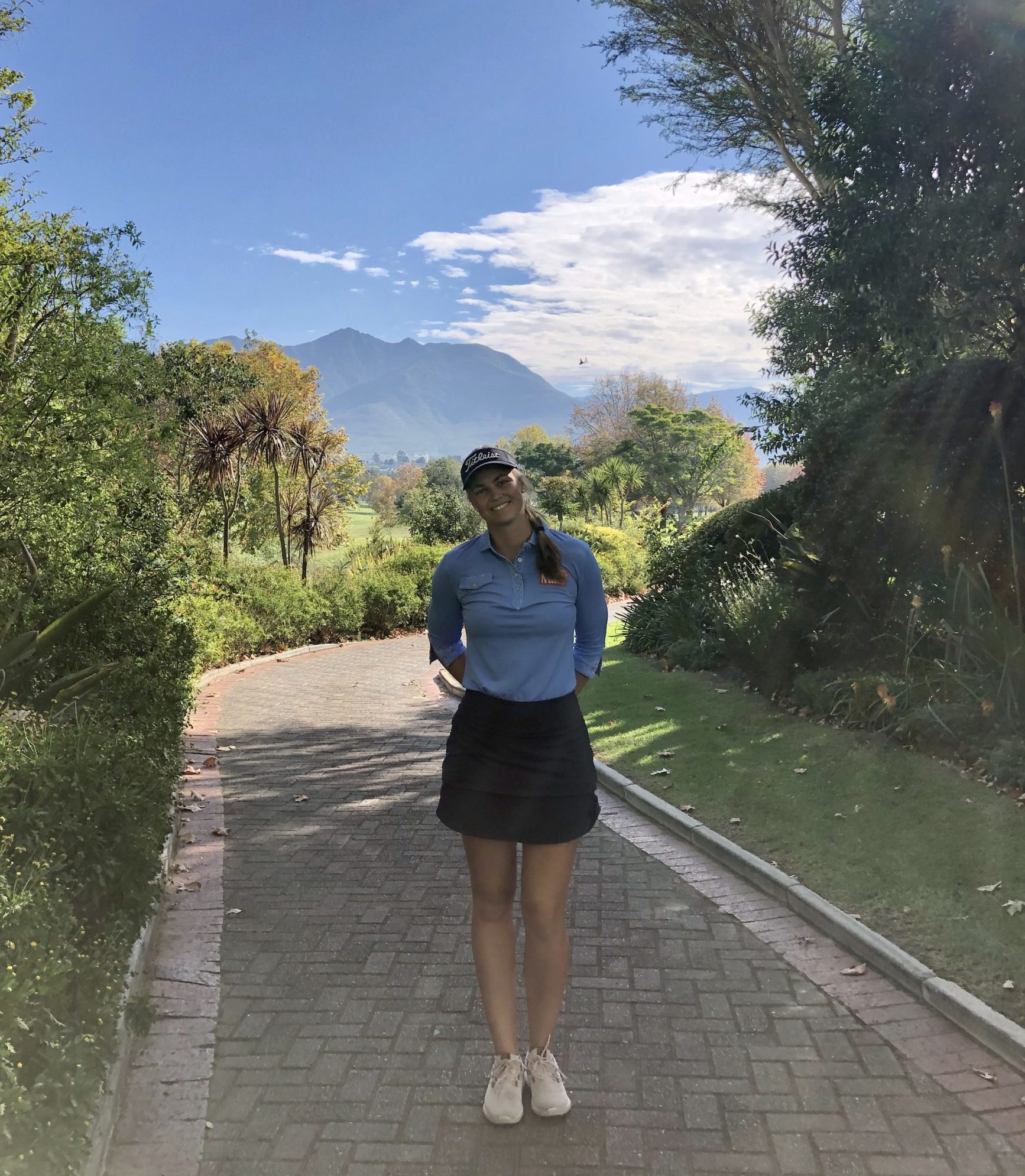 09.05.21:
Update: The three rounds at Fancourt were not my finest, but good enough for a T18 place and the scores 72, 77, 75 (+8). I take a lot of experience with me from the event playing in some difficult weather two out of the three days, rain and wind. It was a great practice for me as wind previously has been one of my biggest weaknesses.
The Sunshine Ladies Tour tournament this week is at the beautiful Fancourt in George, on the east coast, about 4,5 hours drive from Cape Town. We will be playing the two courses Mantagu and Outeniqua.
My first round begins tomorrow Thursday 6th of May at 8:05 local time on Outeniqua. My second round will follow at 12:25 on Montagu on Friday, while the third round, after the cut, will be played at Montagu on Saturday the 8th of May.
A little fun fact is that the Sunshine Ladies Tour is playing alongside the Challenge Tour this week. Meaning that the men will be playing on the same two courses we are playing at the same time. You can follow a total of five women and five men with Norwegian flags on the leaderboards, so you might say that Norway will be well represented!
The last round on Saturday will be broadcasted on local tv (SuperSport 213) between 11:00 and 15:00 local time. You can find the leaderboard when it is posted via this link: https://sunshineladiestour.com/tournament/