26.11.20:
T9th and career best at the LET
76, 70, 69, 69 was the final scores of the four rounds. T9 in the final LET tournament of the season. I am very happy about my come back from the first round of 76, and especially how I finished with a strong 69 on the last. With the round being broadcasted on tv and cameras everywhere I felt the nerves trying to take over, but a few breaths, a few words between Knud and I, and a couple of fake smiles was all it took to actually calm down and turn the nervousness into excitement.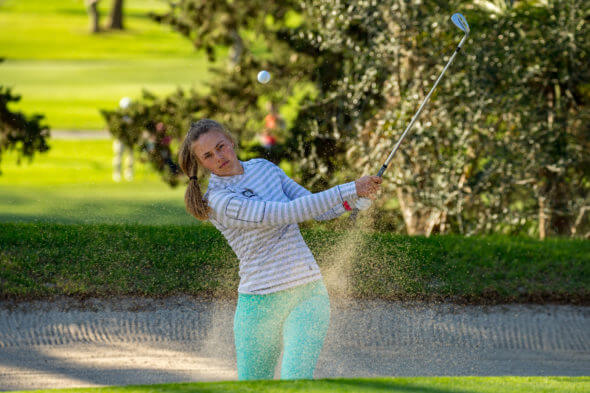 Like on any good day it is easy to see many ways I could have been three, four, and maybe even five strokes better during my final round, but I only look at those missed opportunities as just that, missed opportunities.
This was a perfect way to finish up what has been a very memorable season. Everything from a last place a few weeks ago to my top ten finish this week. There are good days, bad days, lucky breaks and not so much in this fantastic sport. So I try to take the best out of all my experiences and enjoy the journey as I keep learning along the way.
Underneath you can find my scorecard from the four rounds and the yards from the final round.

You may also find some articles about the tournament below:
https://www.norskgolf.no/artikler/turneringer/paulsen-avsluttet-sesongen-med-stil
Round three was a lot of fun, I played with two really good players and I learned a few things from them. I struck the ball well all day and my mistakes (bogeys) came from two unfortunate three putts. Knud and I had a lot of fun and we enjoyed ourselves out there today in pretty good conditions. We have found that if we are positive, smile and have fun, then the score will come, not the other way around. The third round was a strong 69 (-3) which secured me a T10 for the night. 9:50 is our tee time for the last round, we are shooting for big smiles and lots of fun and hopefully not to much rain.
The second round was a lot different then the holes we played the daybefore. More confidence lower shoulders and more smiling was the recepit for my 70 (-2) round.
Round one was a tough one, a few short put missed, a few unfocused shots and a 76 (+4). With the round suspended after nine holes (for me), I finished the round the following day with +1 on my back nine. After signing the scorecard we had about 30 minutes till our next round. A small run to the hotel, a QUICK lunch and a couple of shots on the range and the next round was a go.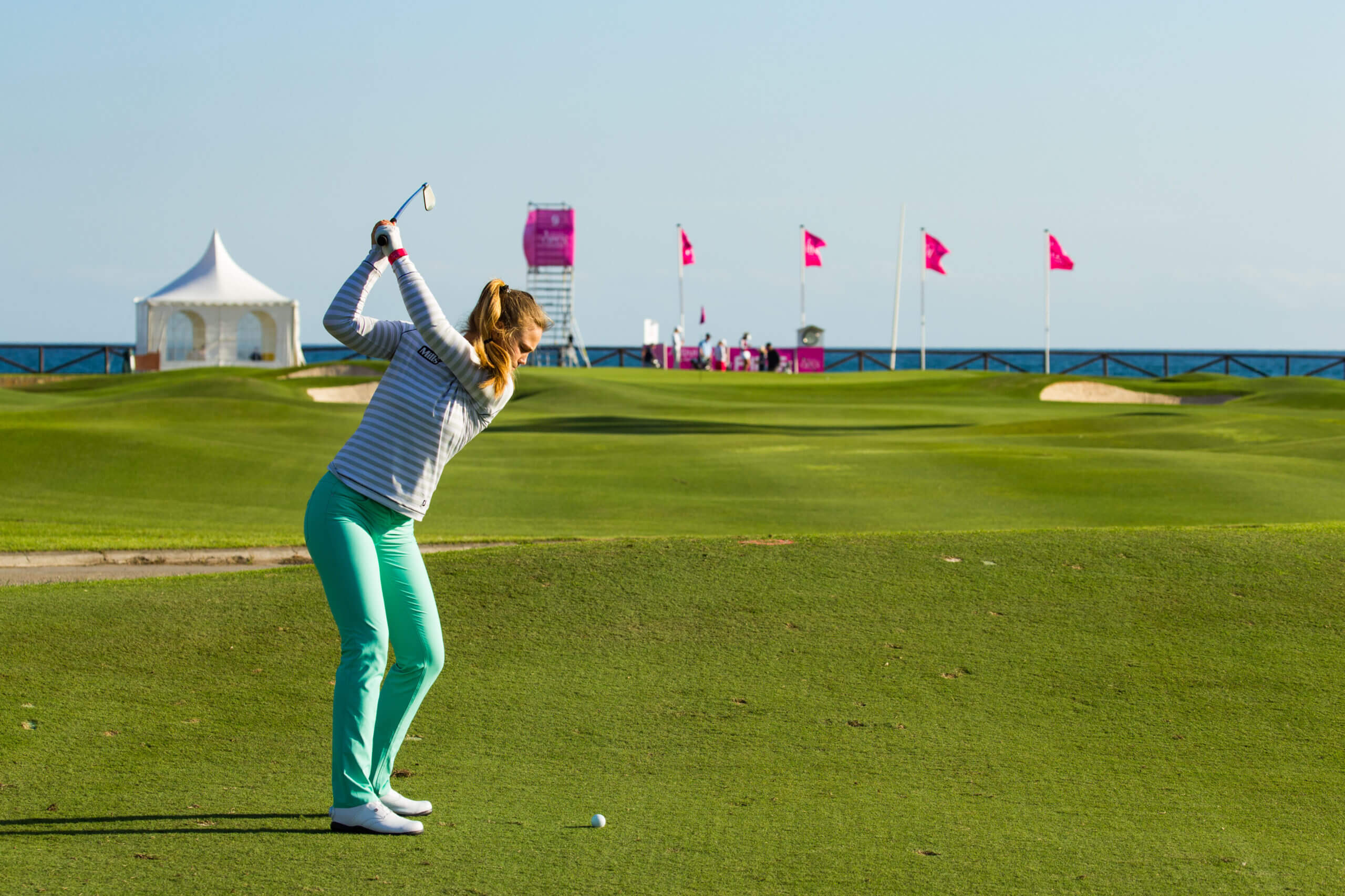 Tee time: 13:30 local time Thursday, 9:30 Friday.
We have now arrived in Spain. I did get in to the final LET event of the season Andalucia Costa Del Sol Open De Espana. There will be two rounds followed with a cut, and then two more rounds.
Knud is still traveling with me as my caddie. Our flights from Saudi went really well and so did the drive from Madrid to Malaga. After more then 25 hours of travel we made it to our final destination. The tournament starts on Thursday the 26th of November, at Real Club De Golf Guadalmina – South Course. As we have not gotten tested yet we will have to isolate till that is done and the test results are received.
Press the link below to find the tournament and more info:
Andalucia Costa Del Sol Open De Espana