18.07.21:
Hello, or Moi as they say here, I did sadly not make the cut at the Gant Ladies Open at Auro Golf this week. Even though I think my game was pretty good, the course played tough and punished shots that normally would be decent birdie opportunities. There are a few things that I need to work on before heading to Northern Ireland in the end of next week, but I have time.
There is a chance that too many tournaments in a row is making me lose focus from time to time, but I still think that my best move is to keep up the pace, and play all the LET tournaments I get into. There is a ton of valuable experience to be gained on this level and it feels like I am growing as a golfer from week to week, even though the scores not always show that.
Knud and I are staying one extra week in Finland for Knud to play a Nordic League event. He is looking forward to play some good, competitive golf himself now, and his tournament fits perfectly into our travel plans. I will of course caddie for Knud for a change, and we will have fun and learn from each other in our «reversed» roles.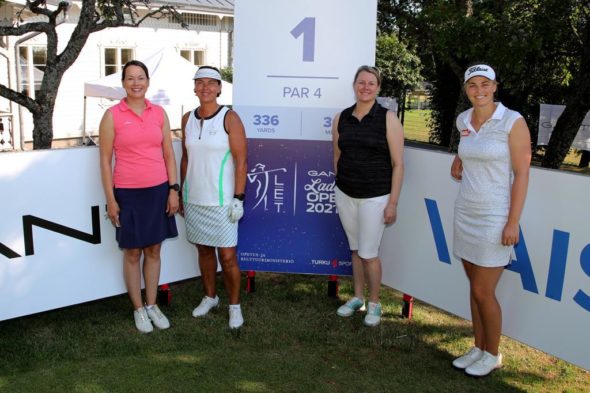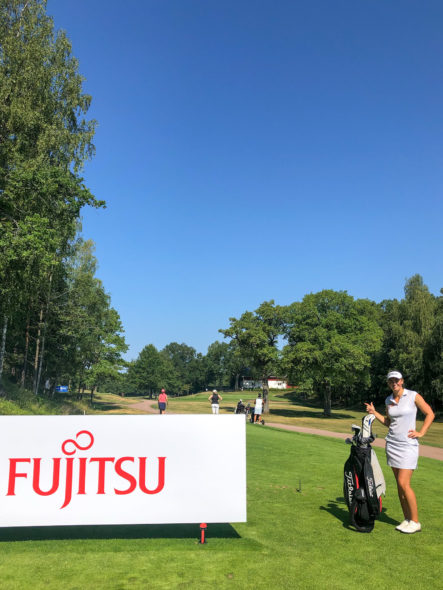 Gant Ladies Open is played 15.-17. July at Aura Golf in Turku. My tee time is 13:15 Thursday and 8:45 Friday.
After round one:
I am seven over par, currently three shots behind the cut. The course plays tough, but it is definitely possible to score. I hit some ok shots, and some really good shots, but unfortunately some of the good ones were either too long or too short, or took a hard bounce. As well as I was struggling to find the correct distances, I also managed to three put several holes… Some days are just like this, and I am looking ahead for a new chance to play some good golf in round 2.
We played in the hottest weather we have had in a while (30 degrees Celsius). As you may know, the heat has effects on more than the players; the ground gets firm and dry, the hot air makes the ball fly further, and the warm winds affect the ball differently than «normal» winds. It all needs to be learned, and I am certainly taking it all in 🙂