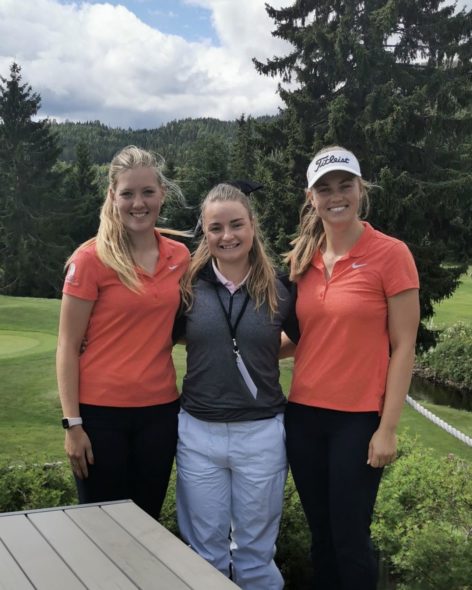 Maiken, Caroline (left), and Cesilie (middle) represented Drammen GC at the second division this year at Sorknes GC. Maiken and Caroline played the foursome and fourball together shooting 75 (+3) and 68 (-4). They were in second place before the last day with single rounds. Maiken shot 71 (-1), but it was unfortunately not enough as the team finished in third place. Only one team from the second division was to move to first division the consecutive year.
Maiken had a lot of fun this weekend and enjoyed helping and teaching Caroline who is a promising junior, who also happens to be her boyfriends little sister.
Next up for Maiken will be the Norwegian Championship at Holtsmark GC. This will be an event where all the best female golfers in Norway will compete. The field will be strong with European Tour players, a few Symetra Tour players, some from the LET Access and some of Europe's best juniors. The event will even be shown on national television, so stay tuned.