17.10.21: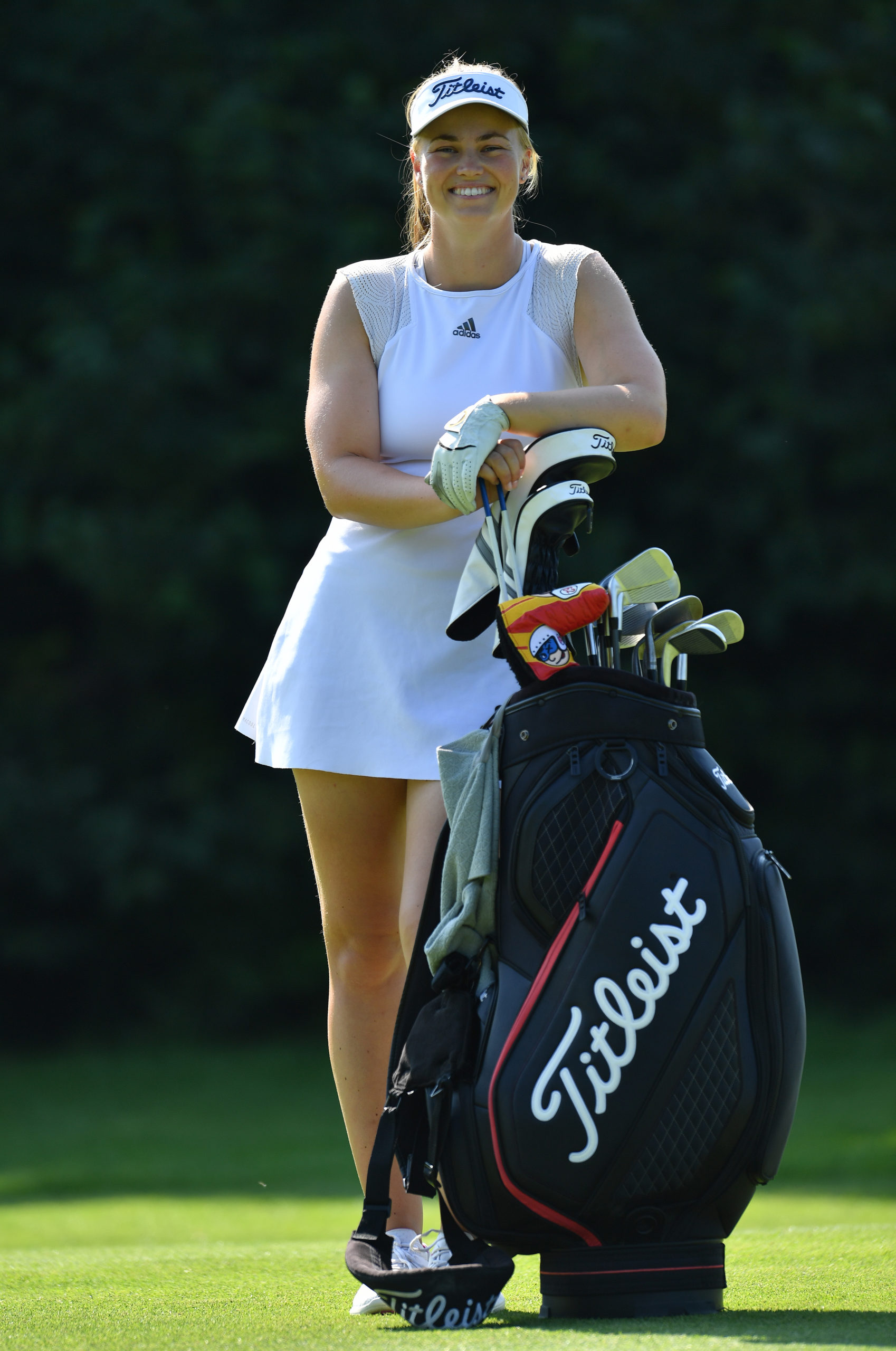 It has been a while since I last posted, but I have been busy, no doubt. Since the last post, I have played five tournaments and I am lucky enough to still have Knud on the bag with me all over the world.
A little recap of the last few events:
Didriksons Skaftø Open CUT – 77, 71 (+10)
Creekhouse Ladies Open 48th – 73, 75, 78, 75 (+13)
VP Bank Swiss Ladies Open 54th – 71, 74, 72 (+1)
Lacoste Ladies Open 43th – 72, 73, 70 (+2)
Estrella Damm Ladies Open CUT – 77, 72 (+5)
Over the last months, there have been many experiences to learn from, and I think of them as fuel to drive on. I have not yet had the top finish I have worked for this year, but I see that my overall game is improving and feel that I am moving in the right direction. Golf is, of course, a sport of margins and extreme amounts of variables. It is probably why so many of us just love the game! 
In the beginning of the year, one of my coaches told me about a metaphor for improvement and development, that I find helpful in both my game and life. Picture a pyramid built of blocks. The blocks are placed next to each other, both horizontally and vertically. In order to reach high, you need to build a solid foundation. Every brick in the pyramid stands for a unique quality, skill or experience. The more you put into the foundation of your pyramid, the higher you will be able to build it – the sky is the limit.
I love this idea, and work constantly to add to my pyramid, making it stronger, wider, and eventually higher. In this pyramid, good times with family and friends, achieving new skills within wedges and shaping of irons, as well as gaining new experiences competing with and against the best players in the world, are important building blocks I believe will boost my game and make me stronger in the long run. 
Team Norway also has a philosophy that generally supports the same idea, that in order to peak in golf you need to perform and feel good about all the parts of your life, both physically, mentally, socially, and so on.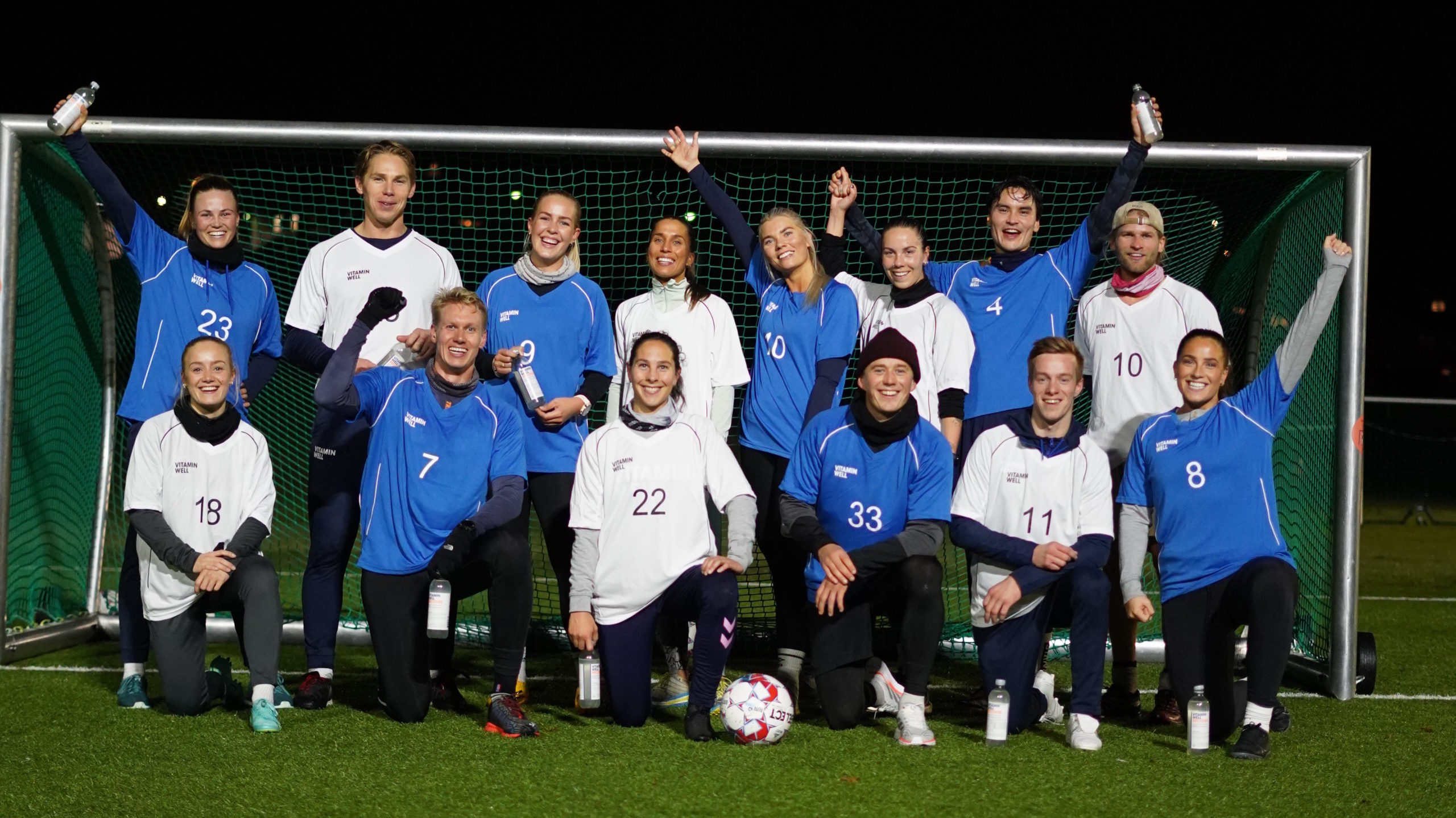 Last week, Team Vitamin Well gathered for a fun soccer practice (me on the top left). With a vast diversity in the team the different people host different activities which are both challenging and a lot of fun.The activities are perfect for me when I am home. I really do enjoy the doing something new or different with great people, which again adds to my pyramid.
Looking back at this season, I really like the way my game is progressing even though my scores do not reflect that notion. From the time I started playing golf I have always been able to see how my skills are improving just by looking at the scores. But as many of you know, a golfer's skills are not solely determined by his or her score. Golf has it's ups and downs, and I belive that if you, and I, keep working smart and effective the results will show.
There are still a few events left of the season for me, which I am very excited to get to play! 
Stay tuned, the next event Aramco Saudi Ladies International takes place 4th – 7th of November, followed by the Aramco Team Series the 10th – 12th of November, both in Jeddah.